Press Releases
Indorama Ventures Public Company Limited (IVL) opens new Technology Center in The Woodlands, TX.
17 November 2022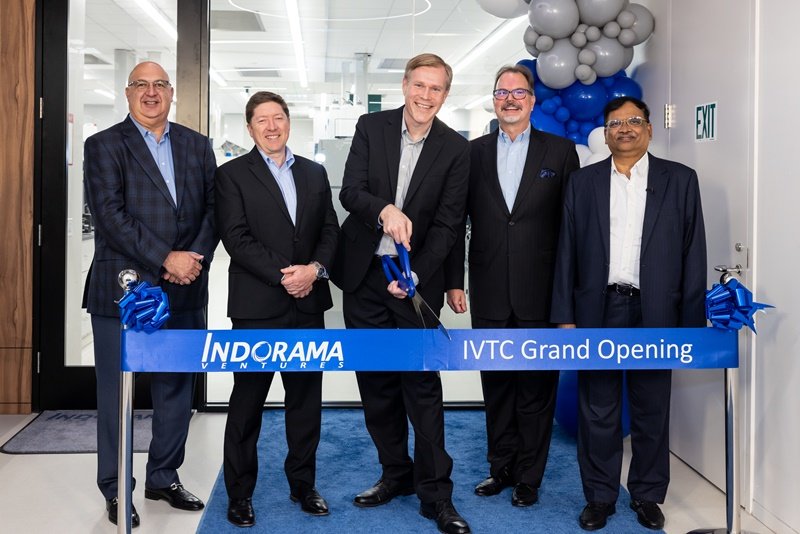 Indorama Ventures Public Company Limited (IVL), a global sustainable chemical company, has opened the "Indorama Ventures Technology Center (IVTC)", its new R&D center in The Woodlands, TX. The new facility will serve specific demands for the Integrated Oxides and Derivatives (IOD) division.
The new R&D center plays an important role in leveraging synergy with local customers and developing solutions based on the market's ever-changing needs. The new lab allows IVL's IOD division to expand research and development in surfactants and specialty chemicals with a focus on Crop Solutions, Home and Personal Care, Coatings, and Oil & Gas markets, and other market focused applications such as biorefining.
Kip Sharp, Director, North American R&D and Innovation, says "R&D is key to innovation and to our division's growth. The opening of this center is a significant step in strengthening and expanding the company's position in the market. Additionally, the lab will boost IOD's strategy to expand the development of specialized, value-added downstream products."
IVL recently completed the acquisition of Oxiteno, increasing its capacity as a world-leading provider of high-value surfactants. With the acquisition, IVL expands its growth profile to highly attractive markets, becoming the leading producer of surfactants in the Americas, with additional potential for expansion in other regions.
Back